The Soapbox is our monthly foray into the realm of Connection, Culture, and Change.
Connection.

If nothing else, the pandemic has been the great workplace equalizer. Brands best get on board!
There's nothing like seeing your usually buttoned-up boss with an unmade bed in the background of a Zoom call or wearing the same shirt for the third day in a row. Far from it being a bad thing, this type of vulnerability, humor, and humility communicates humanity and inspires others. In a similar way to how close friends and family share personal stories with each other to build trust, leaders who take the time to share their real selves are able to connect with their employees on a deeper level and actually drive better business outcomes.
There's a lesson in here for brands too – what kind of message are you sending out into the world? Are you disclosing real, authentic, vulnerable truths about people (and your brand), or are you still playing the aspirational (aka totally unrelatable) image game?
---
Culture.

Are people expecting less and less from brands now as our faith in institutions is slowly being chipped away?
Jon Gruden is considered Football's ideal spokesperson. He's been a former SuperBowl Champion, a coach; someone who was hand-selected to usher new talent into the league for a decade, teaching others how to understand the playbook, both on and off the field.
Now, off-the-field antics have gotten him and many others in hot water. While this story may focus on Jon Gruden, it is really about the league, and its ability to show and save face while being misogynistic, homophobic, and racist behind closed doors. Which shows us that brands have some more growing to do.
---
Change.

Lego recognizes that all parts are created equal – so they're challenging gender norms and removing gender bias from their toys.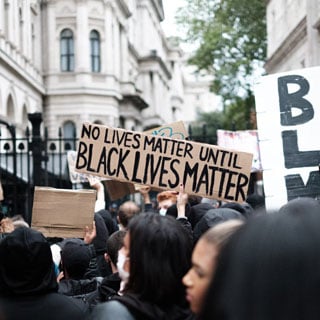 It's Black History month in the UK. Here's a useful explanation of why the UK and US celebration months differ.
---
Survey

---
We're Hiring.
Smart, curious, cheeky, and humble seek like-minded to change the world. Check out our current global job opportunities here.
---
Last Month at The Sound.
Take a look at what we've been up to.